Being able to share material with your customer is important. Share entire presentations, individual slides, pdf's, videos, contracts, etc. directly from the app - even during a presentation!
How to share individual documents
Open the document you wish to share
Activate the top menu by tapping the top of your screen
Click "Share" and choose whether you want to "copy a link" or "share by email"
"Copy a link" copies a link to your clipboard that you can paste to your email, social media, sms or other communication channels. The link takes the recipient to a download page.
"Share by email" opens your email client and generates a draft with a link to the download page.
How to share multiple documents with favorites
Start, by starring the files that you'd like to share
When you're ready, go to tools, then tap favorites
From favorites, click Share and choose whether you want to "copy a link" or "share by email"
Important: You must have your email account configured in your devices' settings to be able to use the sharing via email functionality.
Download page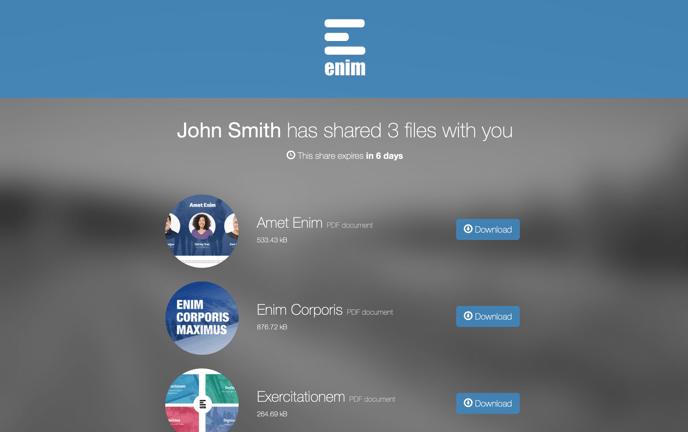 Your recipient will receive a link to a download page that has all your shared content.
It will display your colors and logo if you have already set them in Showell Admin's account settings page.
Content Share tracking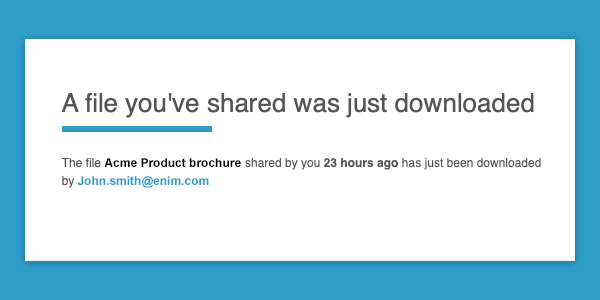 When a prospect/customer downloads the file you've shared with them you will receive a notification email.
You get valuable information about the level of interest of your prospect/customer has if they do or do not download the material you've shared with them.
A download notification also works as a good reminder to follow up with the prospect/customer at the right time.
Tip: If you don't want to track your shares you can disable the notifications via Admin. If you don't have Admin privileges reach out to your Administrator.
To disable Content Share Tracking
Go to Admin
Go to My Settings
Disable the notifications