For the best user experience, Showell automatically converts your content when they're uploaded. You have the option to share these files as the converted or original file type.
💡Sharing content:

By default and for the best user experience, your content will be shared as the converted file type. This also gives the additional protection that the content you share, cannot easily be edited. For example a Word file is converted to a PDF file.
For more information:
Read further if you'd like to know how to share your content with it's original file type!
How to enable original file sharing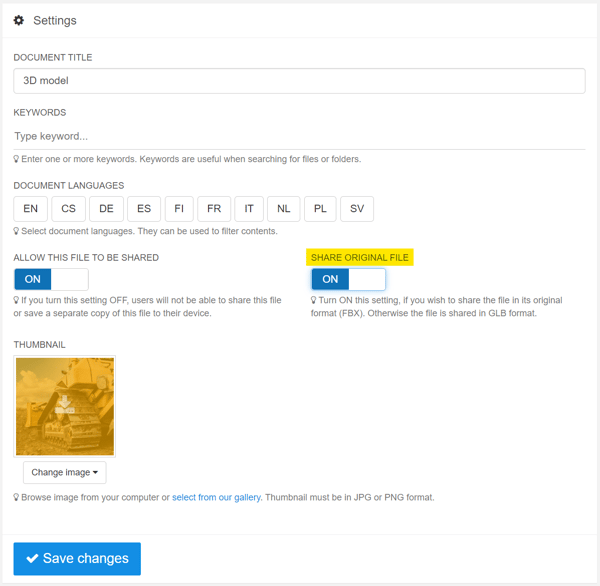 Navigate to the file you want to share with it's original file type
Open the file's settings page
Turn ON: Share original file

✔️Save changes