Here you'll find a list on our newest features. The list is updated every time a new feature has been introduced or an existing one has been significantly updated or improved.
May 2023 - Showell 9.7
NEW: Additions to 'Search':
You can now clear all filters at once

File types are now displayed in search results

See the amount of matching files with search filters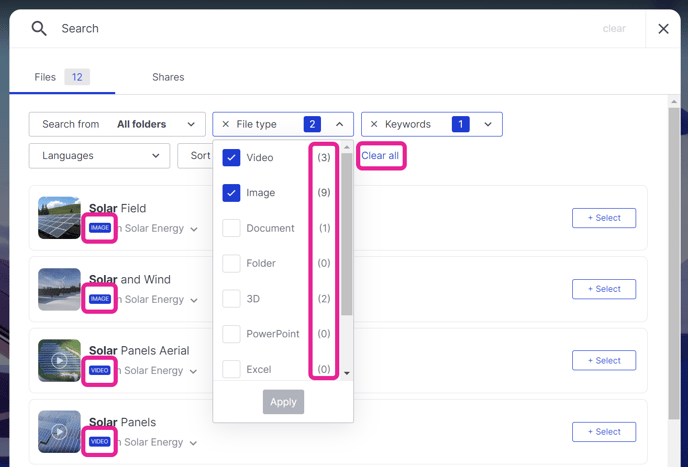 NEW: Option to "create a draft for a share" while offline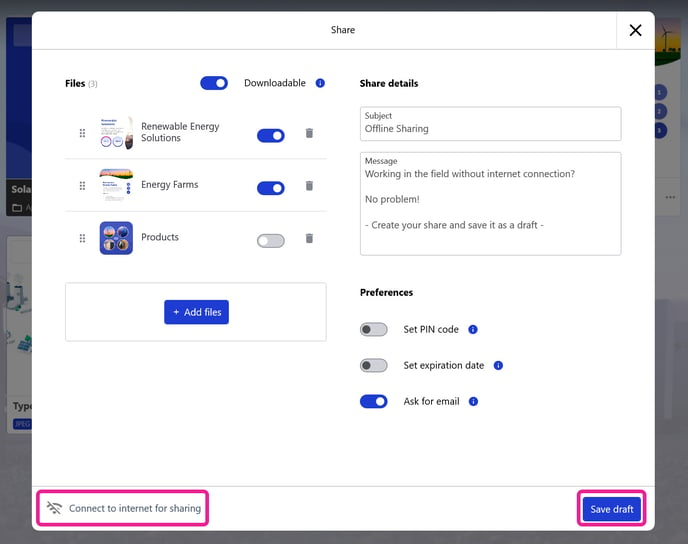 ---
April 2023 - Showell Admin
NEW Features have been brought to Showell Admin. From your Account settings, you can now:
Add a Custom terms of service URL, for new users to accept when joining via an invitation.
Change your accounts default share expire date.

---
March 2023 - Showell App for Web 9.6
NEW: You are now able to sign up for Showell with your Google or Microsoft account.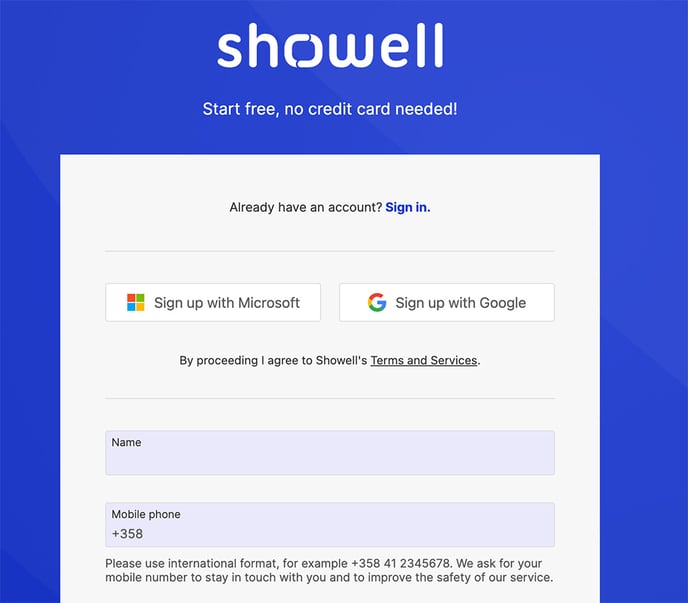 March 2023 - Showell Admin
NEW Features have been brought to Showell Admin. You can now:
Select 'All Files' at once

See an overview of your active features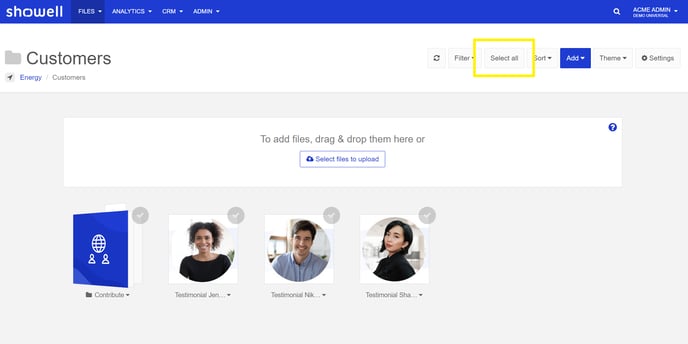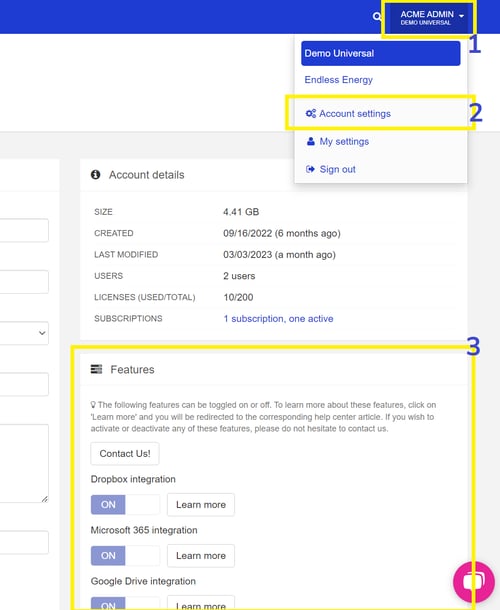 March 2023 - Showell Admin

NEW Features have been brought to Showell Admin. You can now:
💡 NOTE: This is currently released under 'Users (Beta)'. By April '23, this feature will be available from 'users'.
Add a company or country to individual users

Filter your users according to License, Role, Creation date, Multi-Factor Authentication, Groups and Country
Sort your users alphabetically or join date
Aside name and email, you can now search for users with their title or company
Multi-Select users and add them to groups
---

February 2023 - Showell 9.5
NEW: Multi-Factor Authentication (MFA)
➡️ Click here for more information and step-by-step instructions
Add an extra layer of security by enabling MFA. MFA is easy to set up and works with an authenticator app of your choice.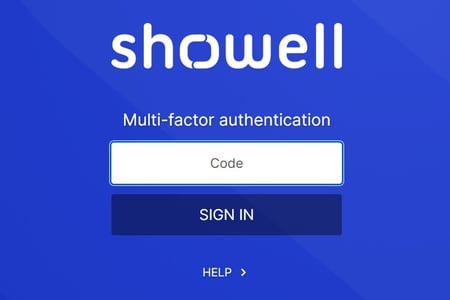 NEW: Search within your Shares
➡️ Click here for more information
You are now able to search and filter your Shares. Not only can you search by subject or message, but also by recipients email address.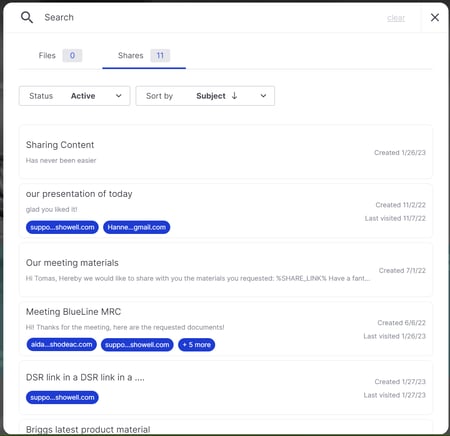 NEW: Additional content search filter options
➡️ Click here for more information
Content searching has been improved with additional filter options: Exclude your My Files, Find documents in certain languages or sort the search results the way you like.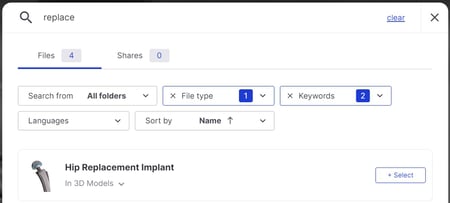 Major Upgrade: Advanced sharing received a brand new UI
➡️ Click her for more information and an in-depth sharing guide
Sharing has received a straight-forward new User Interface. Including the options to add previous messages (for example template messages), and recipients.
---

December 2022 - Digital Sales Room
The Digital Sales Room (DSR) has received a brand new look and new features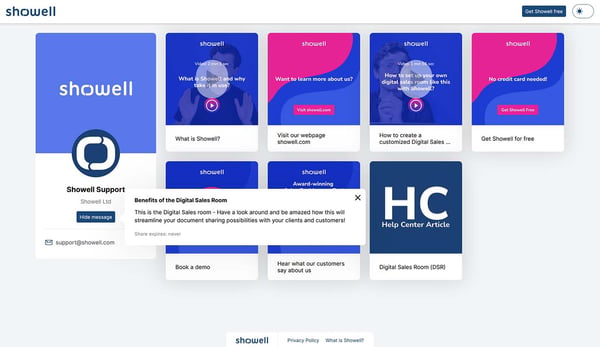 November 2022 - Showell 9.4
Google Files Editor
The Google files Editor allows you to edit or create any Google File within Showell, automatically synced to your Google My Drive.
Edit existing materials and save a copy to your Showell My Files

Create new materials in your Showell My Files
Add company tailored templates for your users

Improved Search feature
Search using search phrase from the file's name, keywords, and within content
Add multiple filters to narrow down your search, such as File type and Keywords
Narrow or widen the search by using the "Match any / Match all" options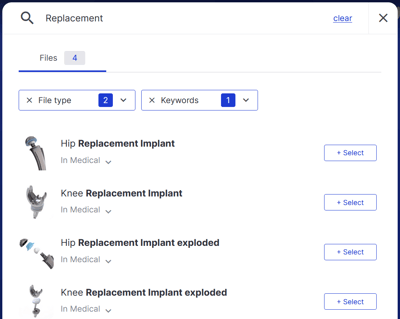 ---

June 2022 - Showell 9.2.5
Option to choose what content can be downloaded when opening Showell for the first time. This included the option to only download content in the language of your choice.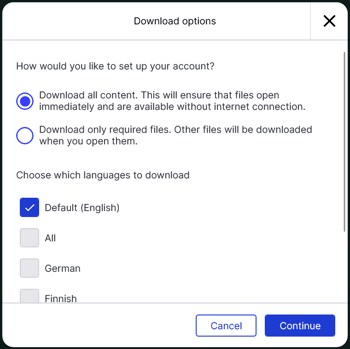 May 2022 - Showell App for Web 9.2
New subscription management feature which allows the user to:
Upgrade from Freemium to Essential plan
Change number of licenses (seats)
Change method of payment
Cancel subscription.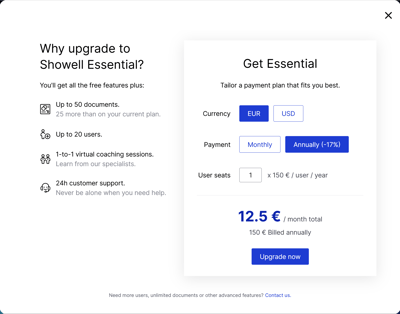 Quickly discover amount of documents you can still upload as a Freemium/Essential user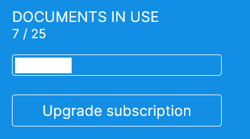 ---


May 2022 - Showell 9.0
Showell 9 (Native App)
Showell 9 (Showell App for Web)
Expire date, with advanced sharing, can now be set to 'Never' (Showell App for Web)

When you share your content, you can now choose to set your expire date to 'Never'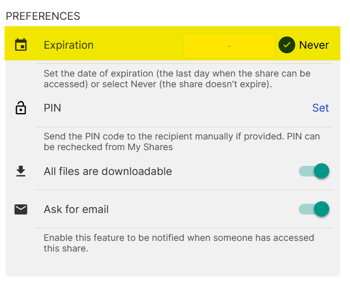 Drag and drop feature (Showell App for Web)

As an Admin, It is now possible to simply drag and drop your content straight into the Showell App for Web.
You can drag and drop multiple files at once
You can include folders and sub-folders
You can continue navigating while your content is being uploaded in the background
You can drag and drop into a specific folder
Quickly add web-link
You can now quickly add a web link using the +button within your My Files
If you are an Admin, the web-links can be added within any folder using the +button, using Showell App for Web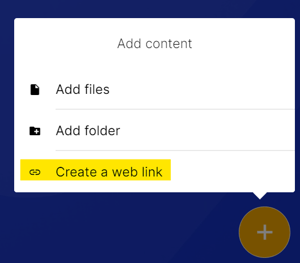 New Keyboard shortcut
Quickly select multiple files using the Shift+select keyboard shortcut
Download files in original format
Choose to download content as original or it's converted file type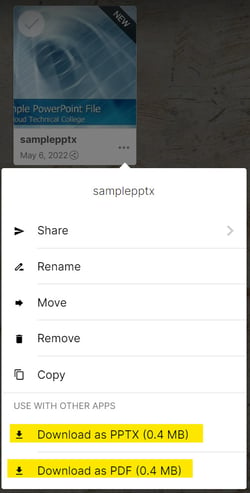 Updated 3D viewer
You can now choose to adjust the exposure of the 3D object or choose to cast a shadow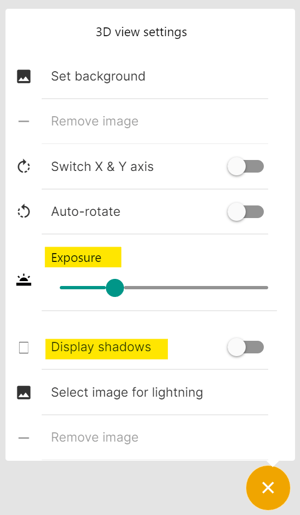 ---

March 2022 - Showell Admin
Filtering option
It is now possible to filter your content in Showell Admin according to:
Languages
Sharing permissions
Type (File or Folder)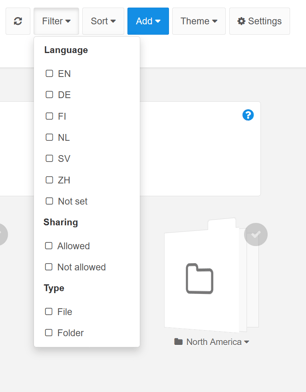 February 2022 (Showell 8.9):
New languages available: Polish and Czech
Updated Advanced Search
There have been major improvements added to the advanced search option, including language selection!
'Reveal Password' option
It is now possible to reveal your password while typing!
Managing files or folders has never been easier with the new 'View Menu' option!
December 2021:
3D support for Showell Share Center
🙌🏻 This means you can now share 3D files and your recipients will be able to view these on the Share Center page!
Shareable folders
📤 This can now be activated manually by Administrators from the folder's setting page. (by default, folders will

not

be shareable)
October 2021:
Screen recording (iOS)
🎥 Now you can do a screen recording right from within Showell!
Run through a presentation, while talking and explaining what you're doing - once you stop the recording, Showell App saves it in your MyFiles ready to be shared 🥳
Adding removing and moving files, folders and views in Showell App
With this amazing new feature, you can actually create views and folders + add files straight from Showell App itself!
*You have to have administrator rights
*Currently only on Showell App for Web
New Admin Analytics features 🤓
Share Analytics has received 1 new table

Tables each have their own tab
The third tab has a table that shows all share recipients and files they have viewed / downloaded

Document interactions table under Content Analytics now leads to a new File Analytics dashboard
The old "Page Views" modal is now opened by clicking the little eye-icon in the Page Views column
The new File Analytics displays the following:


Users who have viewed or shared the file (views, duration, shares)
Share recipients who have viewed or downloaded the file (views, duration, downloads)
Page views
Document Interactions table in Content Analytics now displays how many times a file has been shared
User Filter has been added to Content Analytics and Share Analytics dashboards
User Filter now also allows you to filter based on groups
Live copies 📑
The smart way to link content inside Showell. Live copies will automatically update based on the master folder! (Master folders can be *hidden).
September 2021:
"Trash" feature in Showell Admin
If you delete a file in Showell Admin your file will be moved to our trash can (located in under Files in the top menu).
This file will stay there for 60 days where you can choose to either restore it back or then permanently delete it.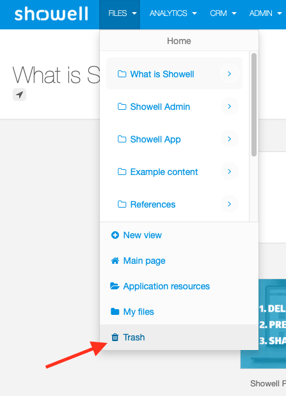 Direct link to Showell Admin with auto-login functionality
This means you can access Showell Admin straight from the side menu in Showell App!
New 3D Space feature available for testing ("beta" feature)
This new space allows you to try out interactive 3D animations and even change backgrounds!

In Showell Admin:

Add your files in 3D file format (for example .glb)
Then add any extra backgrounds (we recommend placing backgrounds in a folder that is located in Application Resources)
---
June 2021:
Shares can be edited:

You can now go back to an already sent share and make changes! For example:

Remove/add contents
Change/add the expiration date
Change/add a pin code
Give or remove access to download files from Share Center
Add a subject or message
Toggle "ask for email" (tracking) ON or OFF
New Account Translations (paid extra feature):
Administrators can now translate the account contents!
This allows users to view the contents in their preferred language
Downloading of shared files can be blocked

Keep your share more private
Stop contents form being able to be edited
Folder can now be sorted based on the last modification date
The "New" badge
Now indicates if a file in folder have changed.

Application screen size can be changed on MacOS and on iOS (Split View)
You can use Split View with iPad Pro, iPad (5th generation and later), iPad Air 2 and later, or iPad mini 4 and later.
Improved My Files+ features

Edit e.g. pptx files while viewing the document (Showroom) from Top menu > Tools > Edit (Windows Showell App feature)
---
April 2021:
Microsoft documents are editable in the Windows Showell App!
Completely renewed Office Editor: our App now talks with the major Office Apps on Windows, including Word, Excel and PowerPoint. This enables a fluent editing experience.
New File Browser method is used with My Files+ and the new Office Editor:
Allowing you to easily browse, move and save files and create folders in your My Files area.
Silent updates:
The update screen now pops up only for the first time the contents are updated.
---
Chatbot in Admin Panel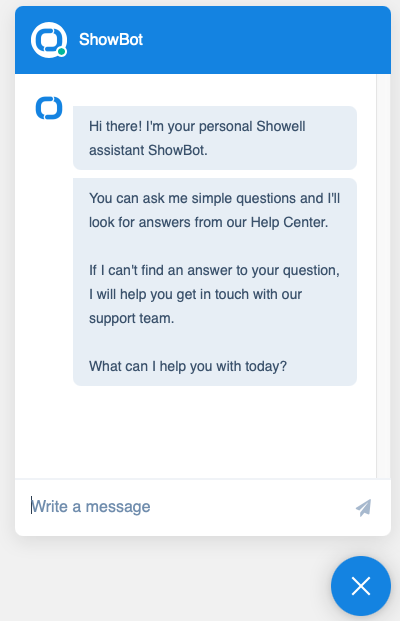 "Showbot" is our new Showell member who can help you find answers from our Help Center archives OR let you submit an issue to our Support team!
New folder sorting options (Showell App)
New folder views selectable: large thumbnails, small thumbnails and list view!
Shares can be removed (Showell App)
Remove shares in Showell App by selecting the 3 dots on a share and Remove
Note: If you remove a share, you won't see its analytics from the App anymore - but data will remain Admin Panels' share analytics.
Windows Showell App (update)
A user can download and save files from Showell app to their Windows' Downloads-folder.
Share Center (update)
A direct download option will be shown for documents that have "Share in original format" enabled and cannot be properly shown in the Share Center (for instance Excel files or 3D model files).
My Shares + Analytics
My shares is a menu located on the side menu. You can share content straight from the menu, or you can view and re-share the shares you've made before. Add a custom message to accompany your share on Share Center and even view recipient activity!
User Invitations
Inviting users to your accounts is finally in the hands of account administrators! Perfect for mass-inviting, not just internal, but also external users such as dealers, distributors, and other 3rd party users. Safely control who, and how many people can join and from which domains. See the full article at:
Sharing Experience Redefined
Showell 8 has brought along exciting improvements to the content sharing experience. My Shares and advanced sharing options allow you to further customize your share and the Share Center ensures that your customer gets the best experience while interacting with your content.

Read more from these articles:
Augmented Reality
AR Support lets you see and explore 3D objects in real-world surroundings without leaving Showell. See the full article at:
New Analytics
The new analytics service offers more advanced analytics than the previous feature. Now you can dive deeper into your content usage, user, and group activity. See the full article at:
Content Share Tracking
You will be notified via email whenever a customer downloads a file you've shared with them via Showell. See the full articles at: