It's possible to connect HubSpot with Showell and sync your contacts, companies and meetings!
💡Connect your HubSpot CRM with Showell
Contacts, companies and meetings are automatically synced every hour between HubSpot, Showell Admin and the Showell App.
Users can easily find and/or create HubSpot contacts within the Showell App.
When a user starts a meeting and presents the Showell content to a customer, the meeting's information will be automatically updated into HubSpot as well.
👍Good to know:
When connecting to HubSpot for the first time, the first syncing can take a long time depending on the amount of contact and companies in your account. After this, it will sync every hour.
Showell Meetings held before the HubSpot integration will not sync to HubSpot.
The content presented during a Showell Meeting, will in HubSpot be displayed as clickable links. These links will lead to Showell App for Web.
Create a separate user in your HubSpot that is used for managing the Showell integration. These account credentials can be given to all those in your team to manage the integration.

Benefits of having a separate user account:


It is better to create a unique user, because if the integration needs to be disabled it can be done easily by just removing the integration user.
It avoids complications that if the connection is set up via a personal account and that the user account has to be removed (for example: the account user left the company), that it would remove the integration with it.
👉This article will inform you how to:
✋For more information:
Showell Admin side:
Showell App side:

---
➕ If you'd like to know more about Showell's HubSpot integration:

How to authorize the connection between HubSpot and Showell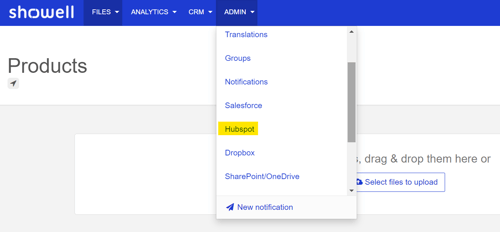 Begin authorization by selecting "Authorize by signing in to HubSpot"

Login with your HubSpot user's credentials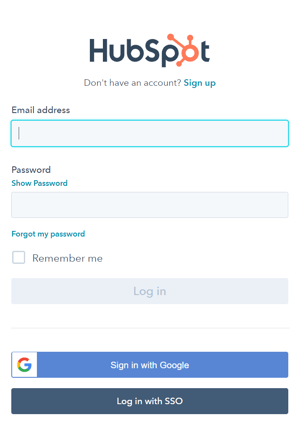 Choose your HubSpot account > click Choose Account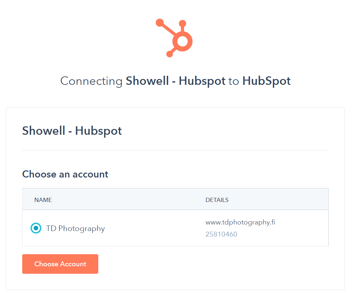 Click Connect App
➡️Note: You might see the warning 'You're connecting an unverified app': This means that the Showell application cannot be downloaded from the HubSpot marketplace itself. Showell only requires an authorization to manage and view your CRM data.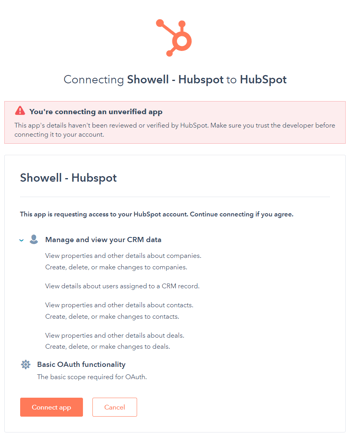 The connection is now authorized between Showell And HubSpot