Use Showell App to create tailored presentations from content already in your account. With Presentation Creator you can customize each presentation to cater to the specific needs of each customer.

Create a presentation using Presentation Creator
Note: Presentation Creator is not a mobile device feature.
Start by opening the Side Menu
Go to My Presentations and tap the + sign
Presentation Creator appears to the right margin
Select your files, they'll appear to the creator. You can pick individual pages from an existing presentation as well
You can rearrange files/slides by dragging and dropping
Press Done and name your presentation
You're now ready to present your tailored presentation
Create a presentation from favorites
Start by starring (selecting) files
When you have the files selected, tap Tools in the Top Menu
Open Favorites
You can star presenting by clicking on Show presentation or
you can save the presentation by tapping save as presentation
Name your presentation and you're all set
Access and edit saved presentations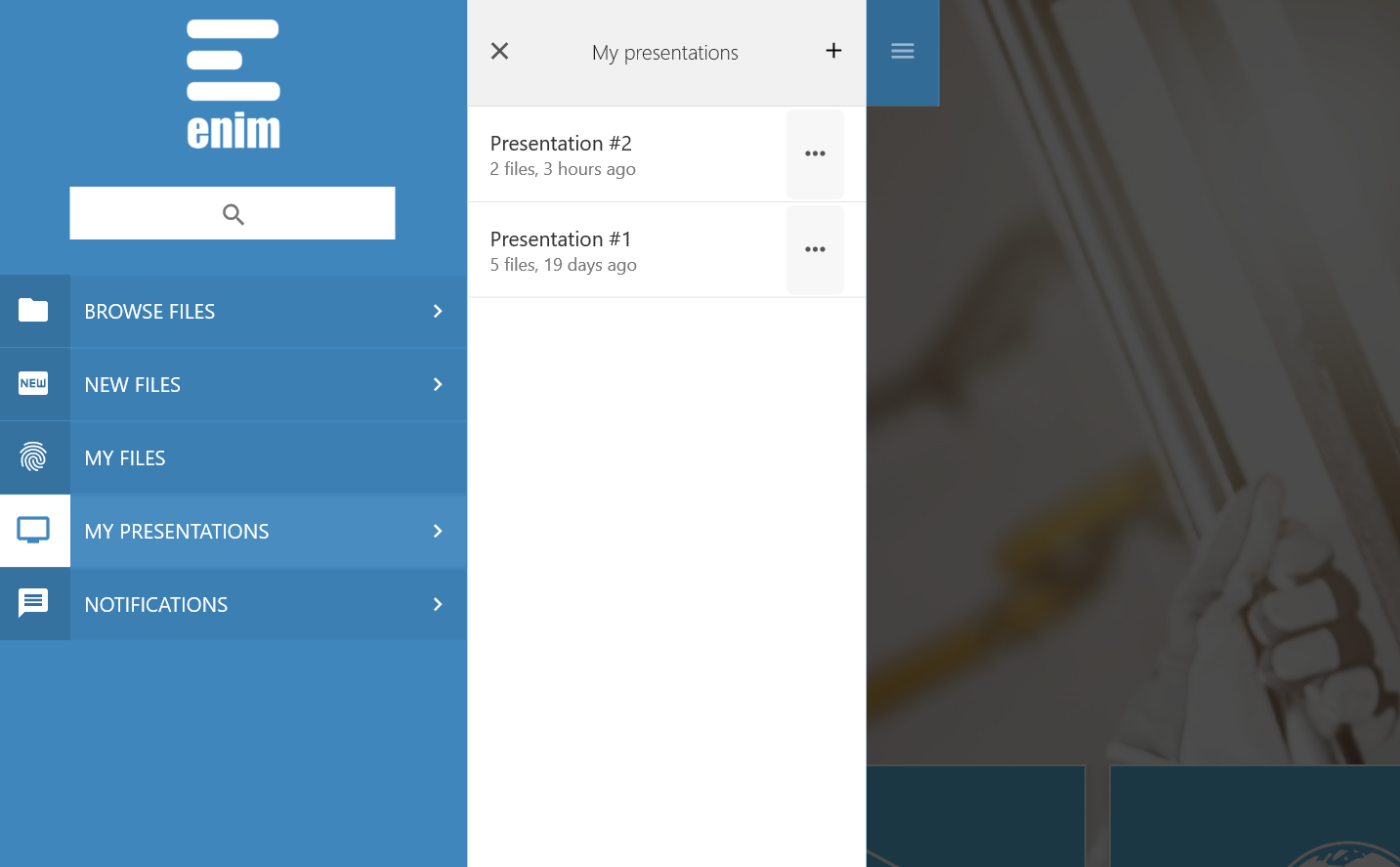 Note: Editing presentations is not possible with a mobile device.
You will find your presentations under the Side Menu > My Presentations

Tap the title to open your presentation

By tapping the button with three dots a menu opens where you can

edit the content of the presentation,

rename the presentation,

save the presentation as PDF,

share the presentation,

copy the presentation and

delete the presentation.
Tip: To meet the unique requirements what your customers may have it is not always necessary to show full presentation as they are inside Showell. Instead, the presentation creator allows you to create tailored presentations to fully match the customers different needs and demands.