My shares is a menu located on the side menu. You can share content straight from the menu, or you can view and re-share the shares you've made before. Add a custom message to accompany your share on Share Center and even view recipient activity!
Tip: Make sure you have our latest version of Showell App to experience all our newest features!
See: Showell Versions
My Shares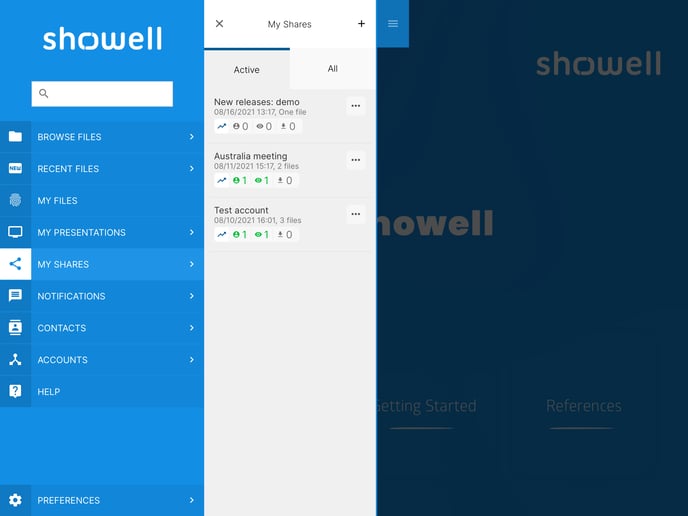 Open the side menu
Select My Shares
A list of your shares appears
Click on the + sign to create a new share
Note: The Active tab shows you what Shares haven't expired yet (you can set the expiration date when you create a new share.
My Shares Analytics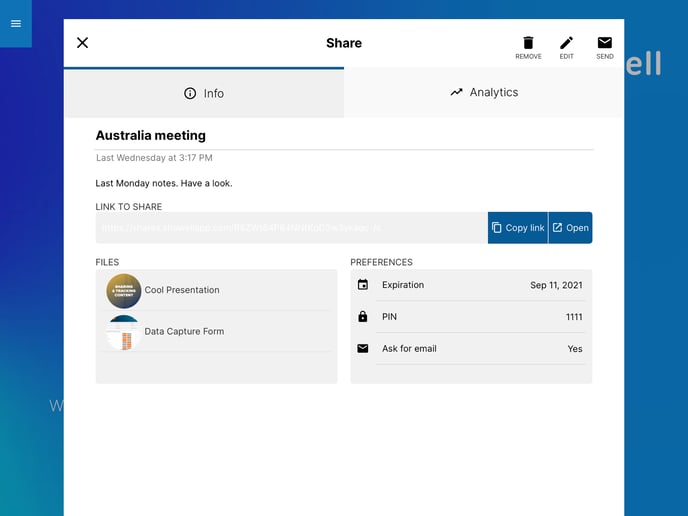 Open the side menu
Select My Shares
Open the share you wish to investigate, by selecting it
Select the Analytics tab
Tip: Checking a files analytics (what files or even pages a recipient viewed) will help focus your attention on what content is interesting and what is worth following up on.
Shares can be edited & removed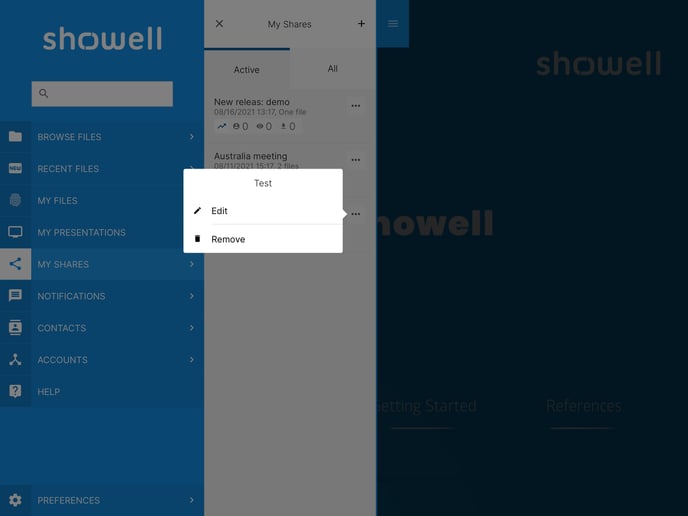 You can now go back to an already sent share and make changes:
Remove/add contents
Change/add the expiration date
Change/add a pin code
Give or remove access to download files from Share Center
Toggle "ask for email" (tracking) ON or OFF
Note: If a Share expires, it will not be removed automatically. This can be done manually:
Open MyShares
Select the 3 dots next to the share you wish to remove
Select either "Remove"
OR "Edit", and then selecting the "Remove" button from the top right of the page)
Once a share is removed, the sender will not see your shared contents anymore from the share link.