Both features enable users to upload their own content to Showell. However there are some key differences.
MyFiles (standard feature)
My files is a private view where you can store all of your own personal content. Your saved presentations are stored in MyFiles as well. To upload material to your MyFiles folder you have to have Admin privileges. Only administrators can upload content to their own or to their users' MyFiles folder. All users can access the content that has been uploaded to their MyFiles from the app. More info here: MyFiles
MyFiles+ (additional feature)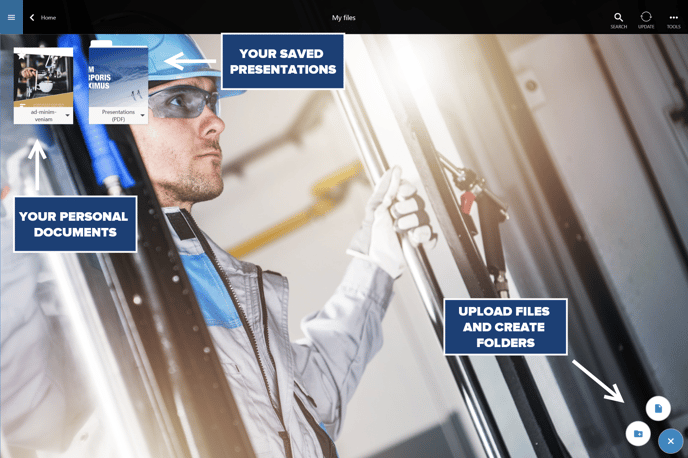 With MyFiles+ you can store personal documents and saved presentations as well. Additionally, every user can upload content to their MyFiles folder using the Showell App. No administrator privileges are needed. You can access your MyFiles on all of your devices. More information can be found here: MyFiles+


If you want more information on MyFiles+, please get in touch with your contact person or contact us at support@showell.com.