Create user accounts for all your sales reps, marketers and anyone needing access to your sales materials. View user info and give individual permissions to what content can be accessed.
💡Showell makes it easy to create user accounts for anyone who needs access to the account. As an Admin you are able to edit the user, add more information, assign them to groups, manage licenses and more!

☝️Find out how to ...
---

🔔Note:
How to add users


Select Admin from the top menu
Select Users
In the top right, click ➕New user
Fill in the user details and create a password
Decide if the user will be a user, user with restricted admin access or Admin.
Click Done to create the user
Notify the user that they have now access to Showell and provide them with their username and password, We recommend to encourage the user to change their password


---

How to manage users
When you click a user's name in the user panel (Admin > Users), you are able to find and edit the user's information and settings.
⚙️Settings tab (left side of the page):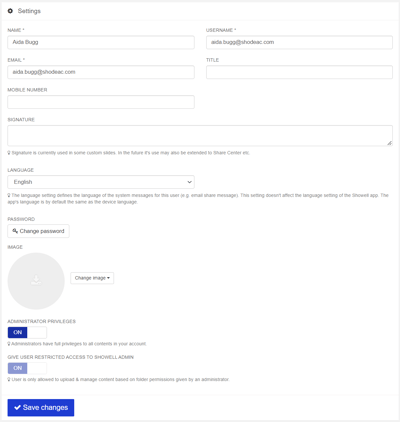 User information tab (right side of the page):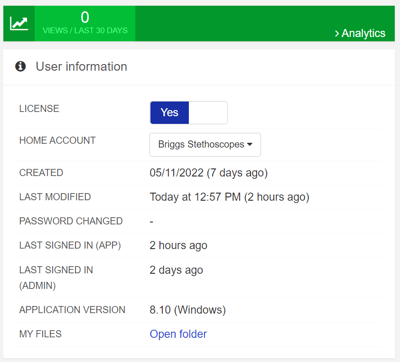 Quickly find out the user's Analytics
If the user has access to multiple accounts, you can choose their home account
Know when the user's account was created or modified.
Find out when the user last signed in (with the Showell App or Showell Admin)
Application version: See the devices and Showell Version the user is using
Open the user's My Files

Member of groups tab (right side of the page):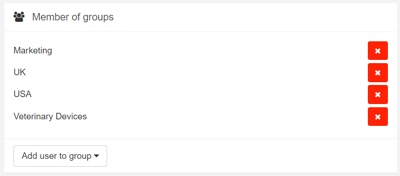 Notifications tab (right side of the page):


How to delete a user
Simply click on the 'X Delete'-button in the top right corner of the user's settings page.
You will be prompted with a warning if you are sure to delete the user
Click Delete user
💡Tip: If a user is just temporarily inactive and you do not want to delete the user, you can always choose to turn the license off.