Creating your content structure is super simple. Start by creating your main categories and finish with uploading your materials.
Showell Content Structure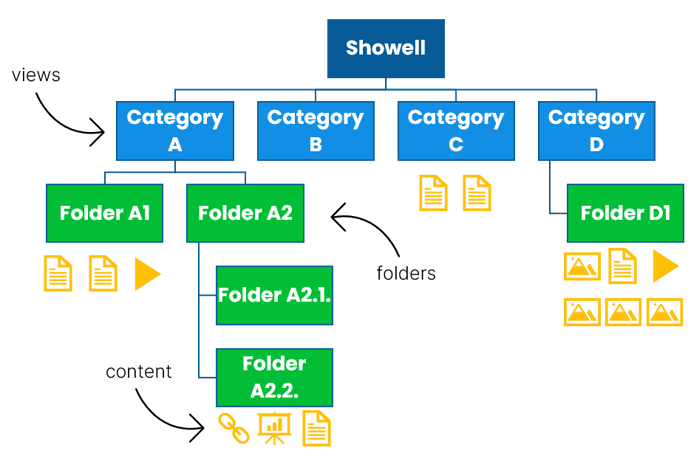 In Showell, content is divided into views. Views are your
main content categories.
Within those views, you can organize your content into subfolders if needed
Views and folders can contain various pieces of content
How to organize your content?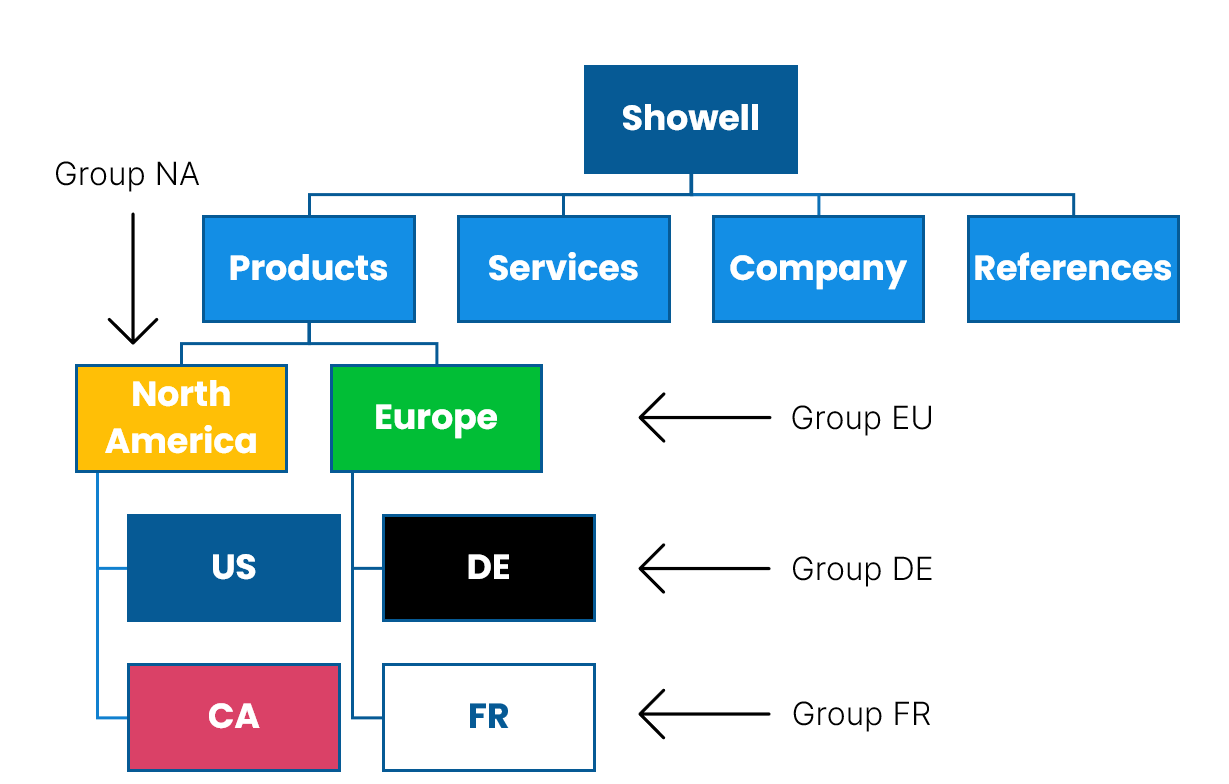 A good starting point is to consider the following:
What is the basis of dividing your collateral into the main categories?

Main categories could be based on business units, customer segments, product offering, etc.

Will every user have access to all material or will there be some restrictions?
What type of material do you have?
Sales, marketing, training, etc.
Do you have content in multiple languages?
Creating a new view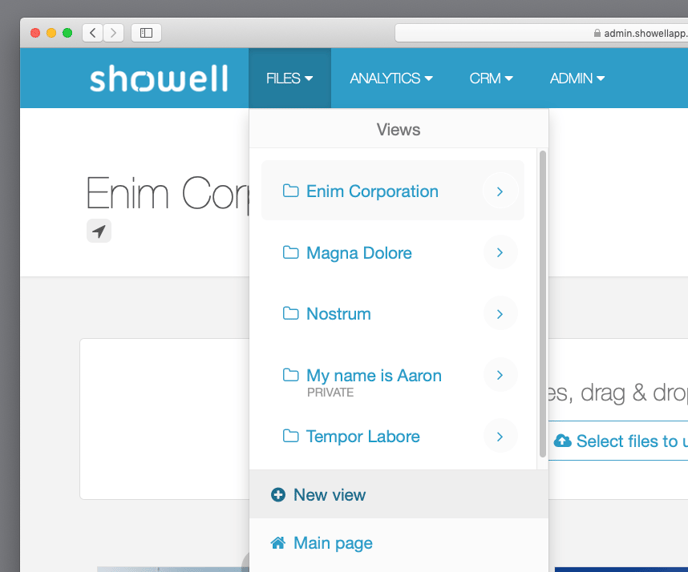 Select the Files tab in the top menu
Select New view
Creating a new folder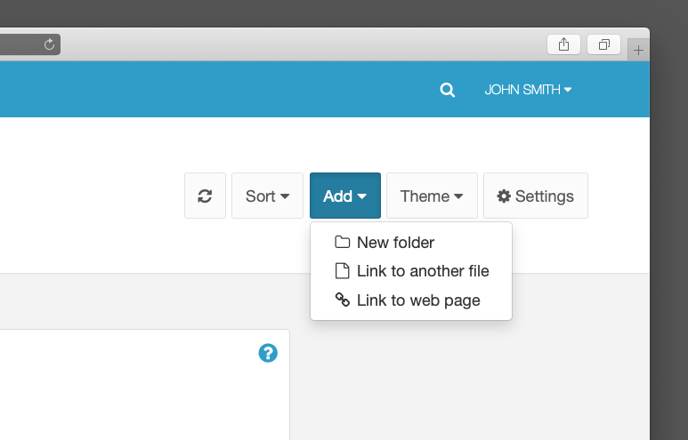 Select the blue Add tab
Select the New folder tab
Changing the order
Simply drag any file or folder to another spot
Move already uploaded files to a folder
Check the ticks on the files you wish to add
Select the Move tab below to move them to your new folder