As an admin or user with restricted Admin access, you have the ability to check or edit your personal settings using Showell Admin.
💡Within your personal user settings page you have the ability to:
👉Note that you can only access your personal user settings within Showell Admin if you are an Admin or a User with restricted access to Showell Admin.
➡️For more information:
How to manage your personal user settings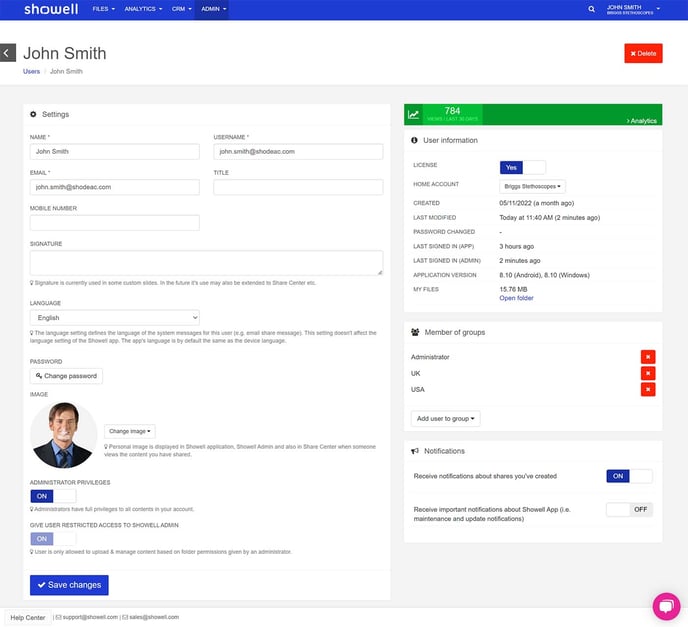 Open Showell Admin
Click your username in the top right of the top menu > My Settings

👉In your 'My settings'-page you will be able to adjust your information within the ⚙️Settings column on the left side of your screen:
Click ✔️Save changes when done.
💡 *Good to know: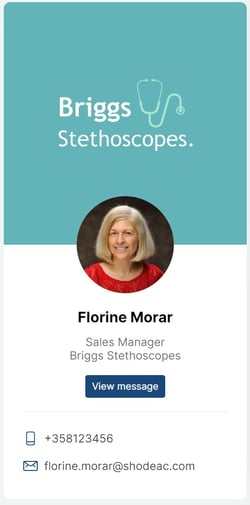 When sharing materials, some of your information will be displayed in the Digital Sales Room. This includes:


Showell Account name
(company name)
Name
Title
Email
Mobile number
Profile Picture