Sometimes it is useful to have the opportunity to make minor adjustments to your sales presentations. From the Showell app you can open MS Office files with your MS applications, make changes to the document and save the updated version to Showell.
How to open a Microsoft Office document from Showell
Find the file you wish to edit
Open the dropdown menu by clicking the arrow next to the file name
Select Edit in
Choose which app you want to open your file with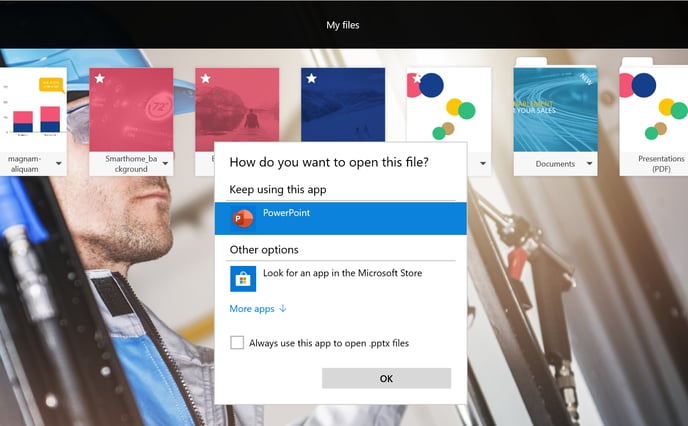 Save and close the editing app
Showell asks you to save your changes to Showell as well
Tap Save
The edited file will be converted to a pdf, but you can still make adjustments in the original file format
Tip: The MS Office editor is great for sales reps who need to make quick changes to their presentations on the road or in between meetings. This is an additional feature. Please contact us if you wish to enable this feature.