Admin search
Search for any files, folders, views or users!
To access Admin search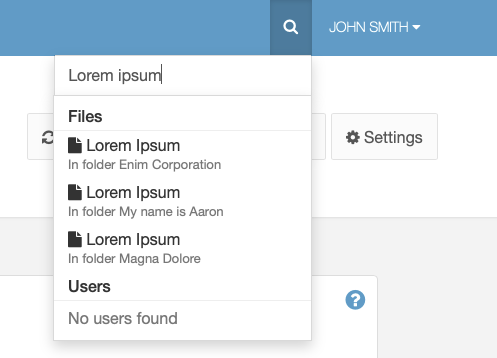 Select the magnifying glass icon in the top right of the top menu
Search for any file, folder, view or user
Example: You need to quickly find out which group a user is in. So you search and select their name which opens their settings page from where you can see what group they are in.