Smart and Interactive Tools development
Create a "Wow-Effect" with Showell's Smart HTML5 Tools.
Smart Tools (HTML5 Applications)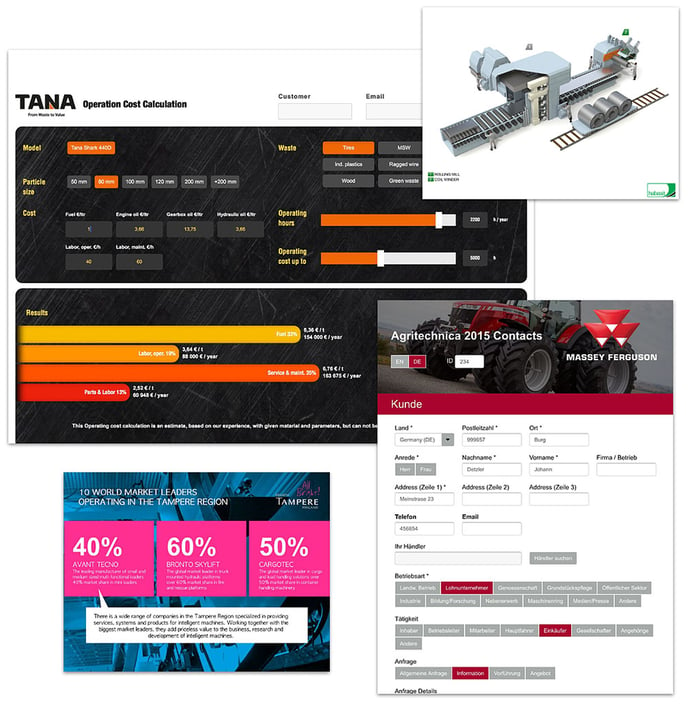 HTML5 support makes it possible to use interactive and animated content and tools (HTML5 apps) with Showell.
HTML5 tools range from calculators, forms and configurators to 3D graphics.
HTML5 apps are added to an account in Showell Admin the same way as other files e.g. PDF's or images are added.
Showell supports both multi-file (archived) HTML5 apps and single-file apps
➕ Smart and Interactive Tools development is a Showell Service. If you'd like to know more:
Would you like to add/develop a Smart Tool yourself?