Yes! Showell allows you to fine-tune what content will be downloaded to the Showell App for offline use.
💡When opening the Showell App (Windows or iOS devices) for the first time, you will be prompted with a pop-up window asking what content you'd like to download.
Content download options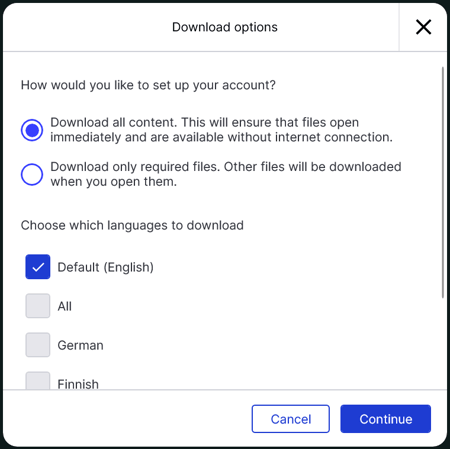 Download options:

Download all content: This will download all the content available on the account to your device. This will ensure that you can access all content immediately and when there is no available internet connection.
Download only required files: This option will not download any content to your device. Files will only be downloaded and available for offline use, when you open them individually.

Language download options:

---

Can I change my download options later?
Yes, and you can do so in the following way:


Open the side menu within the Showell App
Click Preferences > Download options
You will be prompted with the 'download options' pop-up window