The first time you open Showell App, you will get asked if you want to turn on notifications. If you selected no then - but want to now turn them back on, follow these steps:
1. Option A (advanced)
Go to your device's settings page
Go to Apps / Applications (For iOS devices, just scroll down to find apps)
Find Showell
(For windows) Select Advanced options
Select Notifications
Turn the desired push notifications ON
2. Option B
Go to your device's setting page
(Windows) System > Notifications & actions
Select Notifications
(Android) Select Included apps
Find Showell
Turn notifications ON
For example (iPhone)
1. Go to "Settings" and select "Notifications"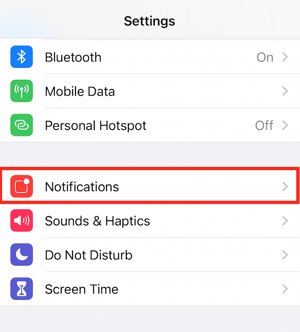 2. Select "Showell"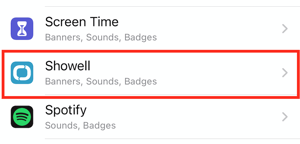 3. Turn on "Allow Notifications"