Showell is an easy, powerful and lightning-fast Sales Enablement Platform for distributing, presenting, sharing and tracking sales materials.
Showell consists of two main elements: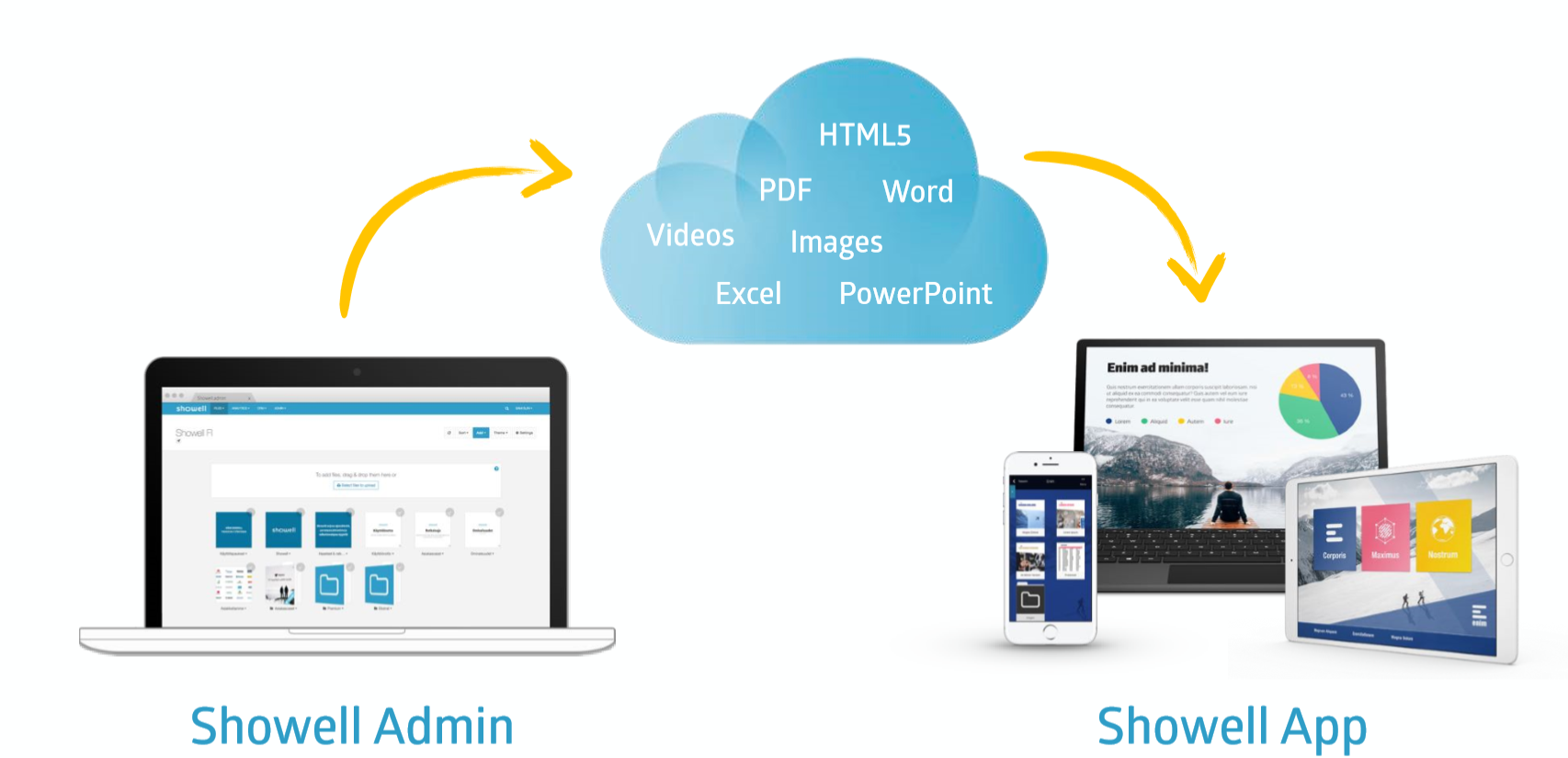 Showell Admin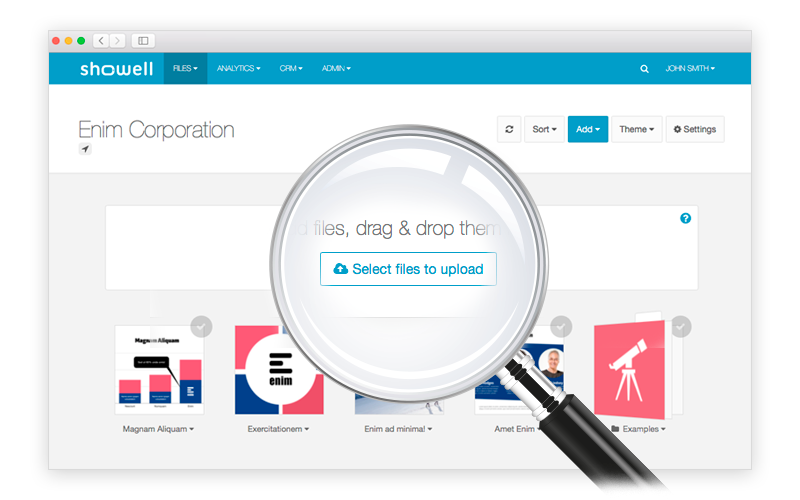 Showell Admin is an online Content Management Tool. In Showell Admin you can e.g.
Manage and organize sales content (brochures, data sheets, PowerPoint slides, videos images..)
Create users, groups and set permissions
Track the usage of Showell App - e.g. how content is presented and shared
Manage account settings and branding
Showell App
Showell App is a Sales Enablement App. In Showell App you can e.g.
Browse and search content
Show and create Customer-Driven Presentations
Share presentations to your customers via email
Use Smart Tools e.g. calculators, configurators, surveys, lead capturing..
Available for iPad, iPhone, Android tablet/phones and Windows 10 PC/tablets