Showell has some light CRM functionalities that can be used to manage customer relationships. You can e.g. gather useful information from sales meetings.
CRM Walkthrough
Contacts: Contains all contacts you have created to the CRM.
Customers: Contains all companies you have in the CRM. You can find the associated contact person(s) below the account as well.
Meetings: Contains notes made by sales reps and information on what has been shown to customers in meetings.
Contacts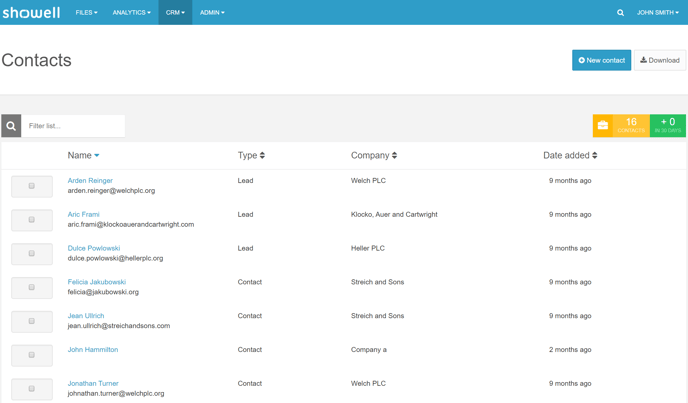 Within Contacts you'll find all contacts entered in to your CRM
You can associate useful information with your contacts, such as materials used in sales meetings.
To create a new contact click on the "+ New contact"
You can add contact information, a title and company associations to contacts.
Tip: Users can access contact information within the Showell app. Here is an article with more information: Contacts in app
Customers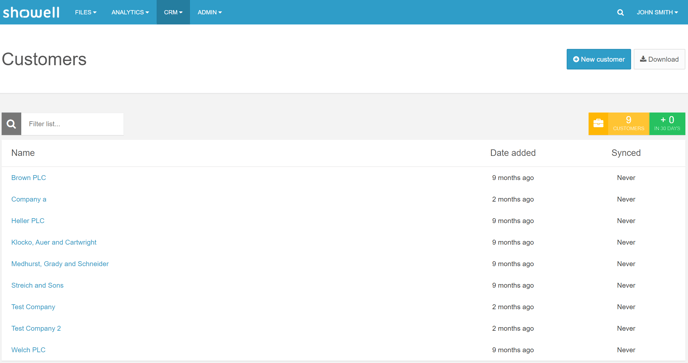 Customers are the companies you have created to your CRM
You can add a brief description and website information related to the customer
Within the company, you'll also find the contact associated with it
Meetings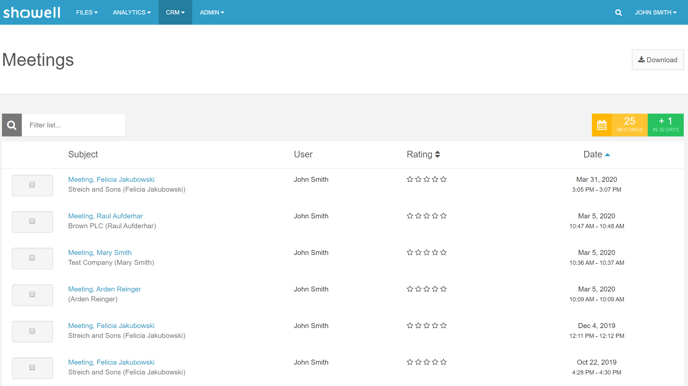 From Meetings you'll find contact specific meeting information
You can see which materials have been shown to who
and what notes have been made during those meetings
Tip: To gather meetings data, users have to start a meeting from the Showell app. Here's how: Meetings in app
To activate the CRM features please contact us: support@showell.com