Both features can be used to find relevant content from your Showell account.
Search (standard feature)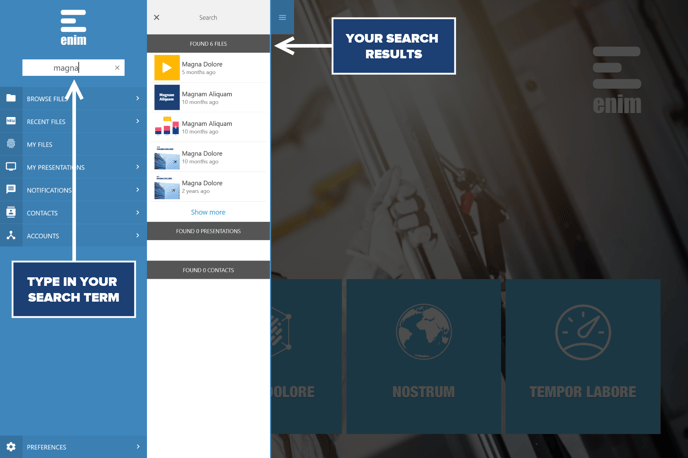 Showell app has a powerful search function as a standard feature. Users can easily find relevant content by typing in their search term into the search bar located in the side menu. The search brings back results based on filenames and keywords. More info here: Search
Advanced Search (additional feature)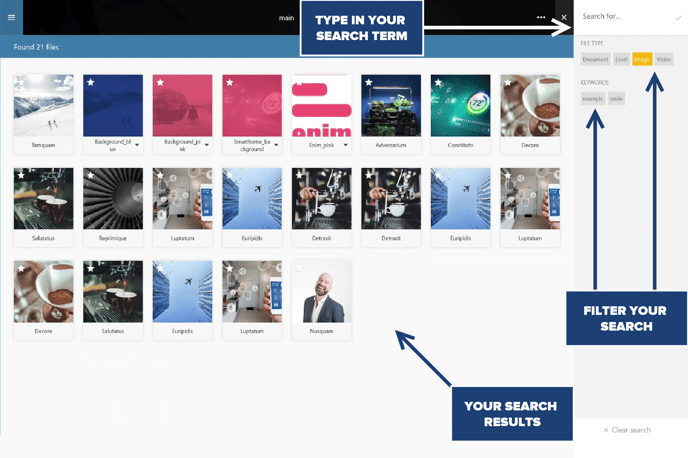 With the advanced search you can filter search results based on file types, keywords and search terms. The advanced search makes it easier to narrow down search results if your account has a lot of content. More information here: Advanced Search
If you want more information on Advanced Search, please get in touch with your contact person or contact us at support@showell.com.